You will need to be allocated the necessary user permissions to create workspaces. If you don't have them but want to create a workspace please contact your Administrator.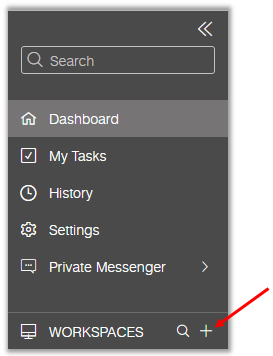 Click the '+' icon to the right of the 'WORKSPACES' title in your main navigation bar.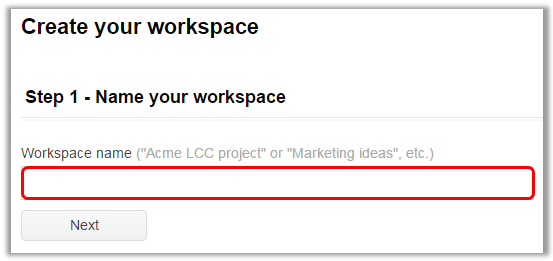 The first step is to give your workspace a name and then click on the 'Next' button.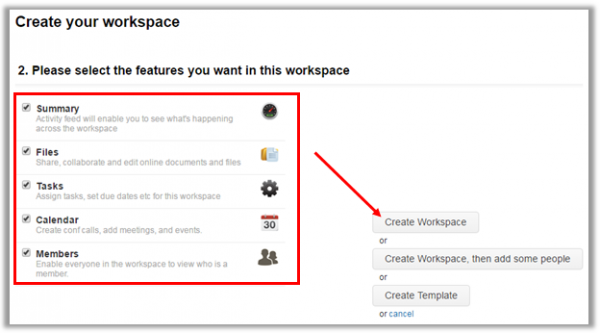 Now you can select the features that you want in the workspace; simply check (or uncheck) the relevant boxes. We strongly recommend removing any functionality that you don't need, this will keep the workspace as simple for users to navigate as possible. You can change these settings at any time by clicking on the workspace 'Settings' link.
Now click the 'Create Workspace' button.
Once the workspace has been created you will be directed to its summary page (if you unchecked the 'Summary' option you will be directed to the first feature that you selected from the list).