Glasscubes gives you the facility to easily record and report against the time spent on tasks. It's ideal for businesses that bill their clients based on an hourly rate.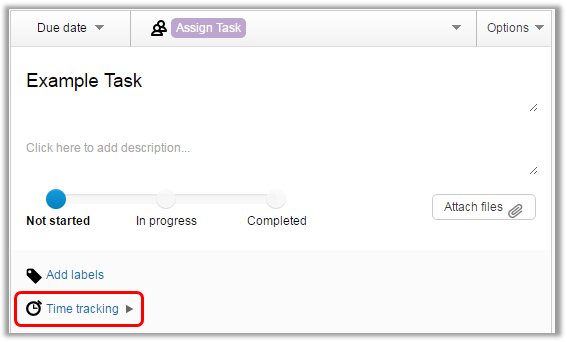 To start recording time against a task, click on the 'Time tracking' link the task's detail panel.
Using the timer to record time

To use the built in timer click 'Start'.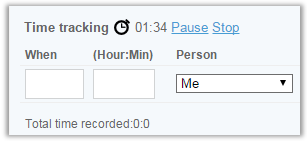 You can 'Pause' and restart the timer at any time.
You can navigate away from the task and workspace, the timer will continue to run as long as you remain logged in to Glasscubes.

If you press 'Stop' the time will automatically be recorded against the task. Any seconds recorded will be rounded up to the next full minute.
Manually adding time

Time can be manually added in minutes and hours. Ensure that you separate the hours from minutes using a colon.