Each workspace task area has its own summary page which gives you a quick visual indication of your progress.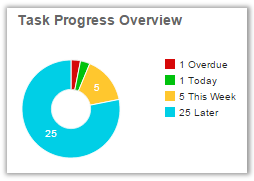 The doughnut chart gives you a snapshot of the number of active tasks you have based on their due date.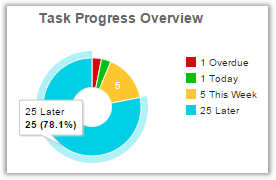 If you click on a section of the chart it will filter your task list accordingly.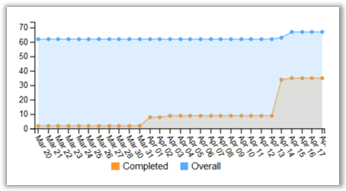 The graph displays the total number of tasks and tasks that have been completed over time. If the gap between the two lines decreases over time, it shows progress is being made. When the lines touch all tasks are complete.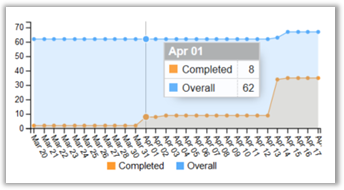 If you run you mouse along the graph it displays the totals by day.
Reports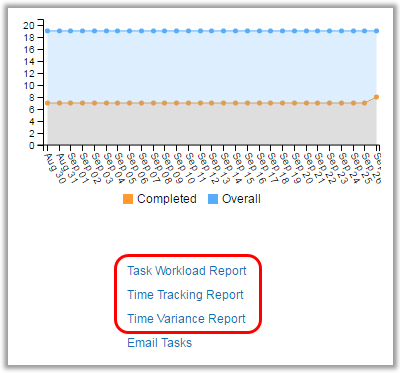 There are three different reports available:
Task Workload Report - View, download and analyse all task activity, across all of your workspaces.
Time Tracking Report - If you record time against tasks, this report provides a detailed breakdown of the actual time users allocate to tasks.
Time Variance Report - If you record time against tasks, this report will calculate the difference between the estimated time that's allocated to tasks and the actual time that is recorded against them.