You can add multiple 'Milestones' to your projects, there are two different ways of doing this. Firstly select the 'List View' tab in the 'Tasks' section of your workspace.

Now give your milestone a name and select 'New milestone' from the drop-down menu.

Alternatively, you can add milestones by clicking on the black diamond icon that appears against 'Group' titles.

The milestone will now appear in your task list and on the Gantt chart, it can be moved by dragging and dropping.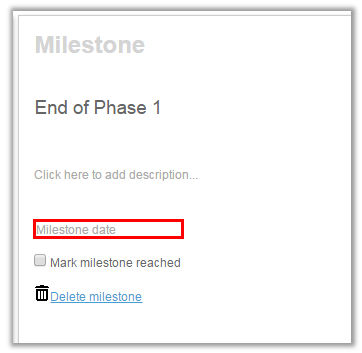 Finally you will need to add the due date for your milestone in its detail panel.