Deleting a workspace
Warning: If you delete a workspace, you will not be able to recover its contents.
To delete a workspace, go to the workspace's Options.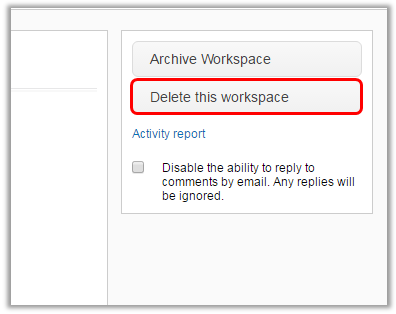 On the right hand side you'll find the 'Delete this workspace' button. Click this button to permanently delete the workspace.
You will get a confirmation that you want to remove it, just in case you clicked it by accident. Clicking 'OK' will delete the workspace and everything in it.
Archiving a workspace
If you are uncertain about whether you will need any of a workspace's content in the future, we would recommend archiving the workspace instead.