If you are an Administrator or Workspace Owner you can add a customised welcome header to your workspaces.
It's a great way to give your workspace a distinct look and feel, and perfect if you want to brand extranet portals for clients or partners.  You can add images, links, a welcome message and contact details, in fact anything that makes it instantly recognisable and informative to users.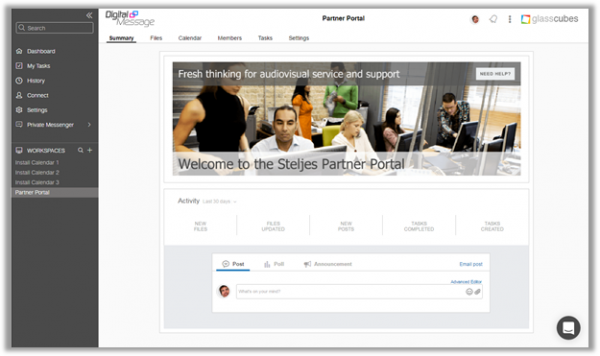 To customise a workspace, go to the workspace Options area by clicking on the 'Options' link on the top navigation bar of the workspace.

Scroll down the page to the 'Workspace welcome header' section.

Enter your own welcome message and images. You can include external website links, contact email addresses or quick links to other areas of the workspace. If you need any help our Design Team will be happy to assist you. When you're happy with your design click "Save" and the content will be displayed as a header on your workspace.