Tasks ensure that you and your team get the job done, on time and as required. Without them, it's too easy for members to remain unaccountable and miss deadlines.
You can either create a new task in your 'My Tasks' area, which can be found on your side navigation bar, or in a workspace.
Creating a new task
To add a new task, simply enter a title in the text box and click the 'New Task' button.

After creating a task, the task detail panel will appear to the right hand side of the screen. Click on the title of any task in the list and the detail panel will appear for that task.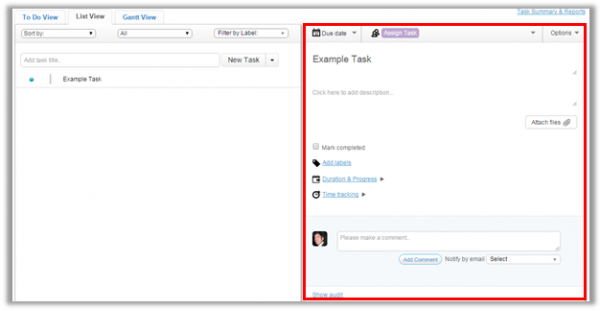 Marking a task in progress and completed
When you start a task you can mark it as 'In Progress' by clicking on the grey icon, to the left of its title. The icon will turn green.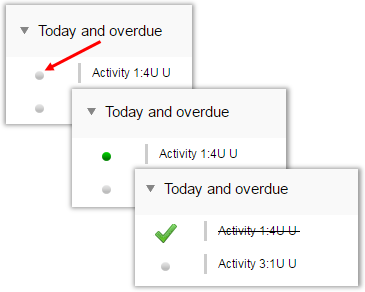 To complete a task click on the icon again and a green tick will appear, the task will be marked as completed and disappear from the list.
Reopen a completed task
If you have completed a task and want to reopen it, change the 'Sort by' view to Completed.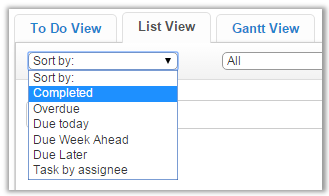 Find the task you want to re-open in the list and click on its title. Now go to the task detail panel and slide the progress bar to 'Not started' or 'In progress' and the task will be reopened.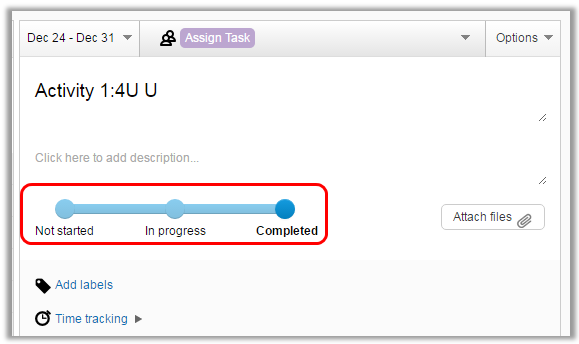 Setting a due date
After creating a task you can add a date that you want it completed by. Just click on the 'Due date' button, select a date from the calendar and press 'Done'.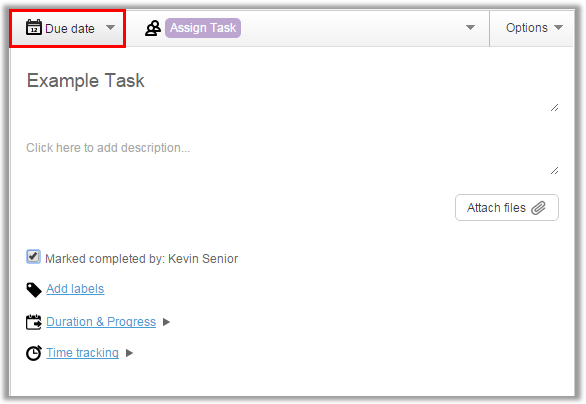 If you want to add a duration to your task, the first date you select will be the start date and the second will become the end date. The duration will be calculated automatically.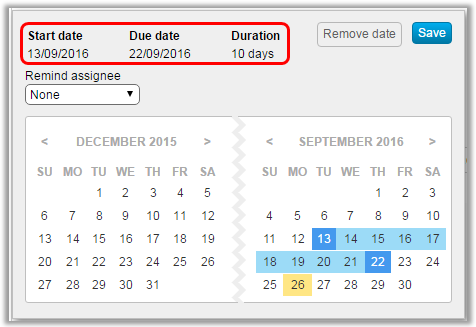 Now if you select the 'To Do View' tab, your task list will be sorted in due date order.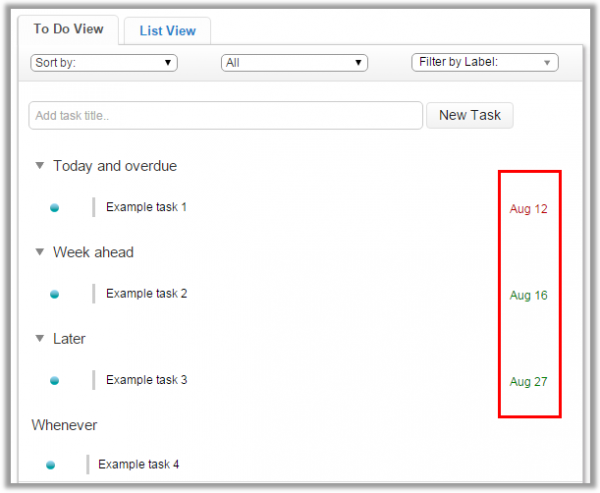 Other task features: