Although tasks can be assigned to users and given due dates, labels offer a way of adding custom categories to tasks that can be useful to give all users an immediate visual reference, regardless of whether a task is assigned to them or not.
Adding labels to tasks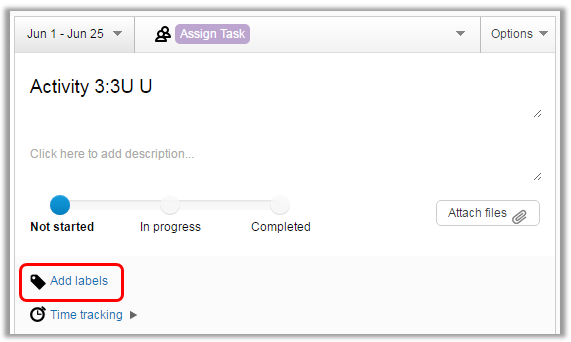 To add a label, select the task in your task list, then click on the 'Add labels' link in its detail panel.

Type the name of the label you want to add into the text box and click 'Save'. Any existing labels will appear in a drop down menu and can just be selected.
You can add multiple labels by separating each with a comma.

Filtering by labels
After labels have been added to tasks they can be used to filter the task list by using the 'Filter by Label' drop down menu.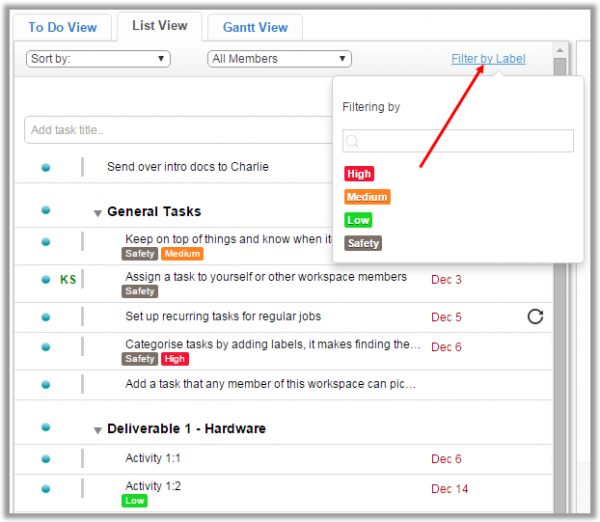 If you are viewing your tasks in the 'My Task' area you will be able to filter on all of your labels across all of the workspaces you have permission to view.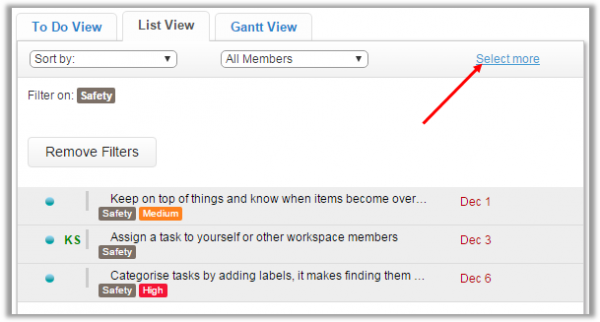 In this example the 'Safety' filter has been applied. To filter by additional labels click the 'Select more' link.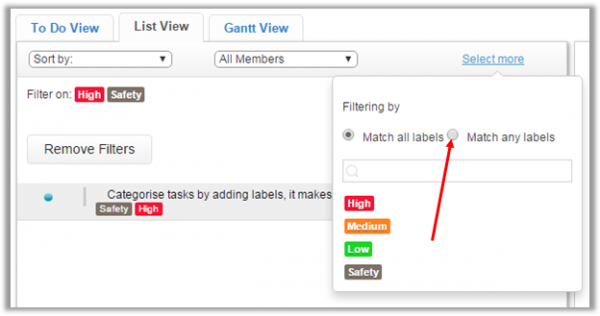 Once you have two or more labels selected you have additional filtering options. In this example, any task that has both the 'High' and 'Safety' label attached to it will be listed. If you change the filter to 'Match any labels' then any task that has either label will appear in the results.
Editing labels
To rename or change the colour of a label, hover your mouse over the title of the label in the label list.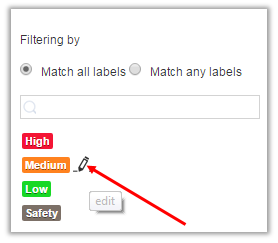 Click on the pen icon to edit.