If you want to create groups of tasks or sub-projects, go to the 'List View' tab of your task area.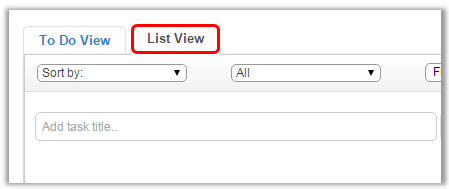 Firstly click the drop-down symbol next to the 'New Task' button and select 'New group'.

Enter the group name and press return, then add your first task's name.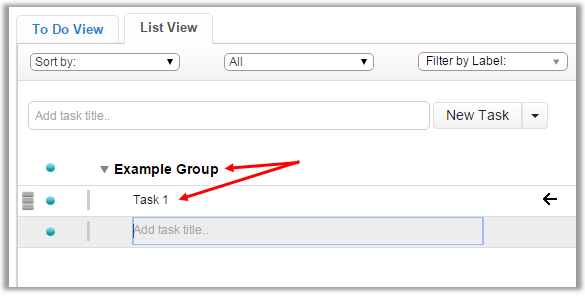 To insert new tasks into the group click on the arrow icon to the far right of the task's title.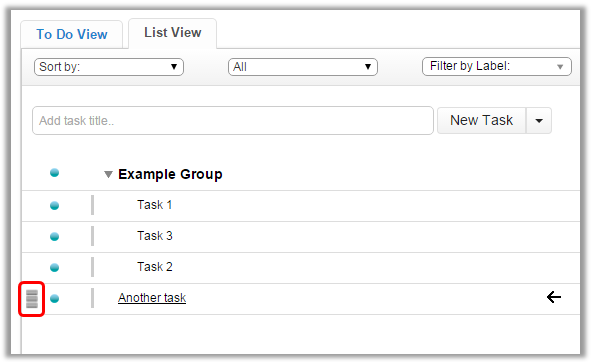 If you want to move existing tasks into a group, hover your mouse over the task, then drag and drop using the icon with the three horizontal lines.